Septic System Service in Gatesville, TX
At G & W Pumping Service, LLC, our customers always come first. We have more than 20 years of septic pumping experience and take pride in being rapid and reliable when it comes time to service your system. When you're looking for a job well done, backed by friendly, professionals you can trust, our team is just a phone call away.
Offering Septic Tank Services to all our Customers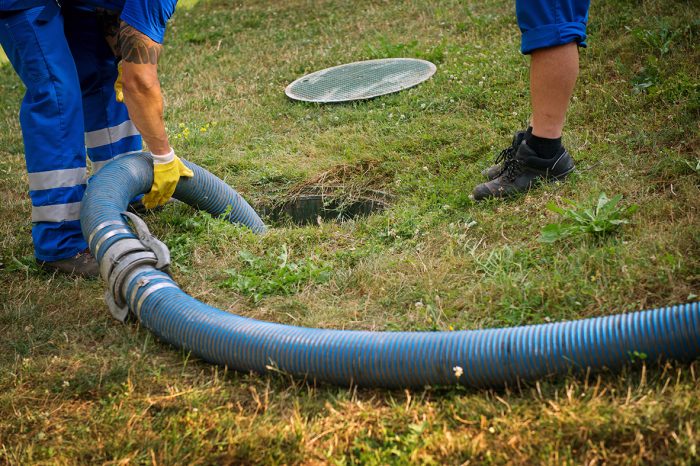 Proper maintenance of your septic tank is crucial. Not pumping enough or pumping too much can have serious effects on the rest of the system and major implications for your wallet. That's why G & W Pumping Service, LLC takes it upon ourselves to always provide our customers with tailored pumping in Gatesville, TX. We get to know your tank and its needs, so we can make sure we're delivering superior-level septic service to customers. From scheduled pumping and cleaning, to minor repairs and emergency septic system service calls, your septic tank is in good hands when we're on the job.
G & W Pumping Service, LLC is widely trusted for pumping and cleaning in Gatesville, TX. Our customers know they're going to get honest, upfront pricing and service when they call us, and we always strive to deliver valuable septic tank service in a timely manner. We take pride in being personable and friendly, and we want to always be the ones you trust when it's time for septic service. You're guaranteed peace of mind the moment our truck arrives at your home or business. Take a look at just a few more of the reasons we're the number one name for pumping services throughout Gatesville, TX:
We are open seven days a week by appointment, to attend to all of your septic system needs in a timely manner.
Our business is pleased to be a member of the Gatesville Chamber of Commerce.
Established in 1996, our business is proud to be locally-owned and family-operated, serving the local Gatesville, TX area.
Talk to us about a free consultation for your septic tank, to learn more about its service needs and maintenance schedule!
We offer military service discounts, to show our appreciation for the men and women serving in the armed forces.
Expert Septic Service
If your septic system is giving you trouble or the time has come due for maintenance, waste no time in contacting our expert team. We'll provide you with an upfront quote and reliable septic system service!
We proudly offer septic tank services to Gatesville, TX and the surrounding areas, including:
Clifton, TX
Copperas Cove, TX
Evant, TX
Goldthwaite, TX
Hamilton, TX
Killeen, TX
Arnett, TX
McGregor, TX
Oglesby, TX
Mound, TX
Coryell County, TX
Hamilton County, TX
Bosque County, TX
McLennan County, TX
Bell County, TX
Lampasas County, TX